History - The Beginning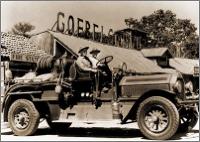 Louis Goebel arrived in California in 1919 and began work at Gay's Lion Farm where he was employed in the butchering of animal carcasses for food for the lions. When the lion farm was moved from Hollywood to El Monte, Goebel did not follow. Instead, he obtained work with the animals at Universal Studios, where he plied his trade as meat cutter, feeder, and grounds keeper until 1926. That year, Carl Laemmele, the owner of the studio, decided to dispose of the zoo. Goebel purchased six of the lions: Andy, Min, Bill, Momma, Poppa, and Little Caesar.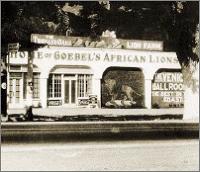 Goebel was unable to find land in Los Angeles County where he could board the lions, but he was able to obtain cheap land in Thousand Oaks where he built his lion farm. The property eventually amounted to 170 acres. "Goebel's Lion Farm" (later Jungleland), a creation of Louis Goebel, was begun in Thousand Oaks, California, in 1926 and opened to the public in 1929.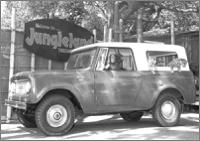 In 1946, the farm was sold to Trader Horne and Billy Richards. In 1955, James Ruman and Sid Rogel purchased the property. They renamed it the "World Jungle Compound" and in 1956 they sold it to 20th Century Fox. It was again renamed, this time as "Jungleland".Within five years, the property reverted back to Goebel through foreclosure. He then entered into an agreement with Heinz and Ruhe to operate Jungleland.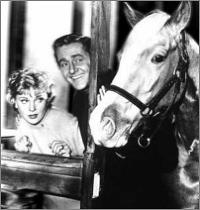 Soon the motion picture industry discovered the Conejo Valley's beauty. Scenes from "Birth of a Nation," "Tarzan," and "The Adventures of Robin Hood" were filmed here. Leo, the MGM lion and Mr. Ed, The Talking Horse were residents of Jungleland, as were many other animal actors, including elephants, zebras, and water buffalo.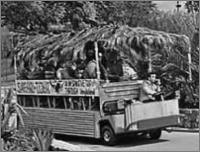 In addition to supplying Hollywood with beastly talent, Goebel also saw the opportunity in Jungleland: The Amusement Park. Thousand Oaks -- which was once considered to be "out in the boonies" -- now became a tourist destination, where visitors could view wild animals in a zoo-like setting, and be entertained by shows led by some of the best animal trainers of the day... including Mabel Stark, the "world's only lady tiger trainer."








Goebel had grand ideas for what Jungleland would become and while never quite realized in full,
much of what was planned was implemented: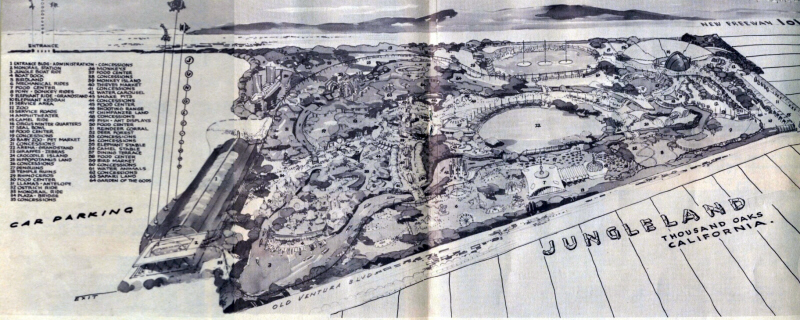 (click on for a larger image)
"Leaving the S.F. Valley, headed northwest, toward Ventura, you could actually see elephants standing off to the right side of the freeway, at Thousand Oaks--chained by their leg to a giant stake driven into the ground. I guess they chained them out their as some sort of living advertisement for Jungleland. They also had giraffes, zebras, lions (in cages), and other zoo animals." - Local resident